Give your loved ones a "COOL" surprise! Order a Swensen's Ice Cream Cake and have it delivered to your doorstep. Packed in a special Swensen's Cool box, the cake can stay cool without refrigeration for up to 6 hours from the packing time (indicated on Cool Box).
The Cool Box doubles up as a beautiful display tray when water is poured on the dry ice, creating a wonderful visual treat out of the smoky "dry ice effect".
How to Order
Choose from Swensen's wide range of cake designs, using the links found at the top menu bar of this page to browse the many interesting and exciting selections. Spoilt for choice with over 20 premium ice cream flavors and hundreds of ice cream flavour combinations which you can customize your cake with!

 Allow for a minimum of 3 days in advance (excluding day of order, weekends and public holidays) to place your order. Please note that during festive period (e.g. 10 days before and after the Lunar New Year), order lead time will be extended to 2 weeks so please place your order early to avoid disappointment.

Next, decide how you wish to order. Your options are;
Visit Our Outlet: Place your order with our staff in attendance.
Phone In Order: Call 6788 8128, our Call Centre to place your order. For phone in orders, you must have a valid credit card to facilitate payment.
Order Online: Click and browse the cakes we have to offer. Then click on the desired cake design you wish to order and simply follow the instructions to order. E-payment is available for your convenience. 

After making e-payment, you will receive an email confirmation of your order. Should you not received an email confirmation from us, please check your junk mail folder. Or you may contact our Customer Relation Hotline at 6788 8128 (Monday to Friday 8:30AM – 5PM, excluding Public Holidays).
Swensen's Cool Box is only available with Home Delivery Order.
Please refer to our terms and conditions with regards to the ordering parameters, limitations, shape, weight, flavors and norms to be applied.
Order here now!
For any enquiries, please contact our Customer Relation Hotline at 6788 8128 (Monday to Friday 8:30AM – 5PM, excluding Public Holidays)
How to Enjoy Member's Discount
STEP 1
Visit www.swensens.com.sg/chatbot for instructions to log into Swensen's Chatbot via Telegram. Retrieve your last 5 Digits of your Card ID at 'Membership'.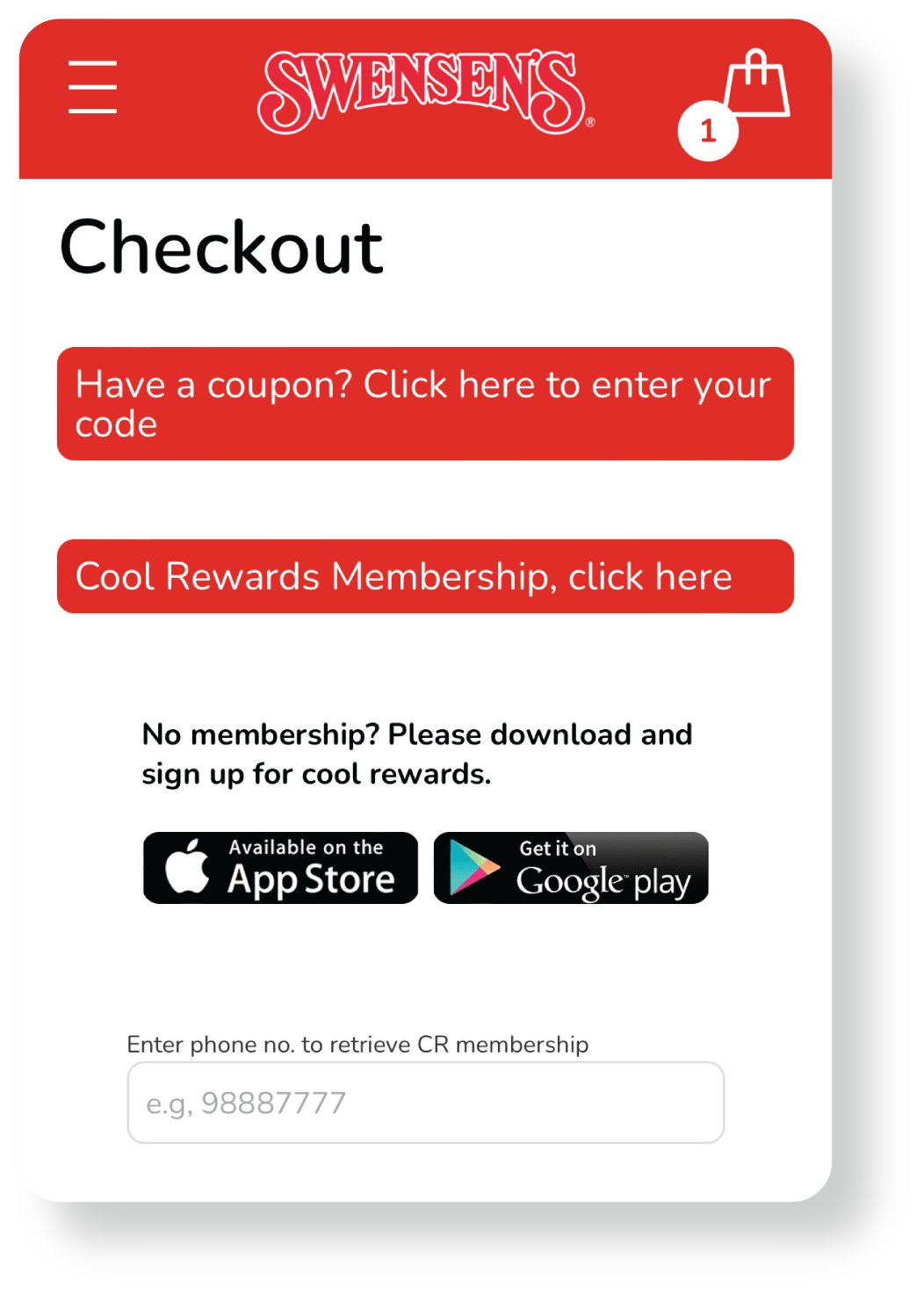 STEP 2
At eStore checkout page, click 'Cool Rewards Membership' tab. Key in your phone number to retrieve your membership status.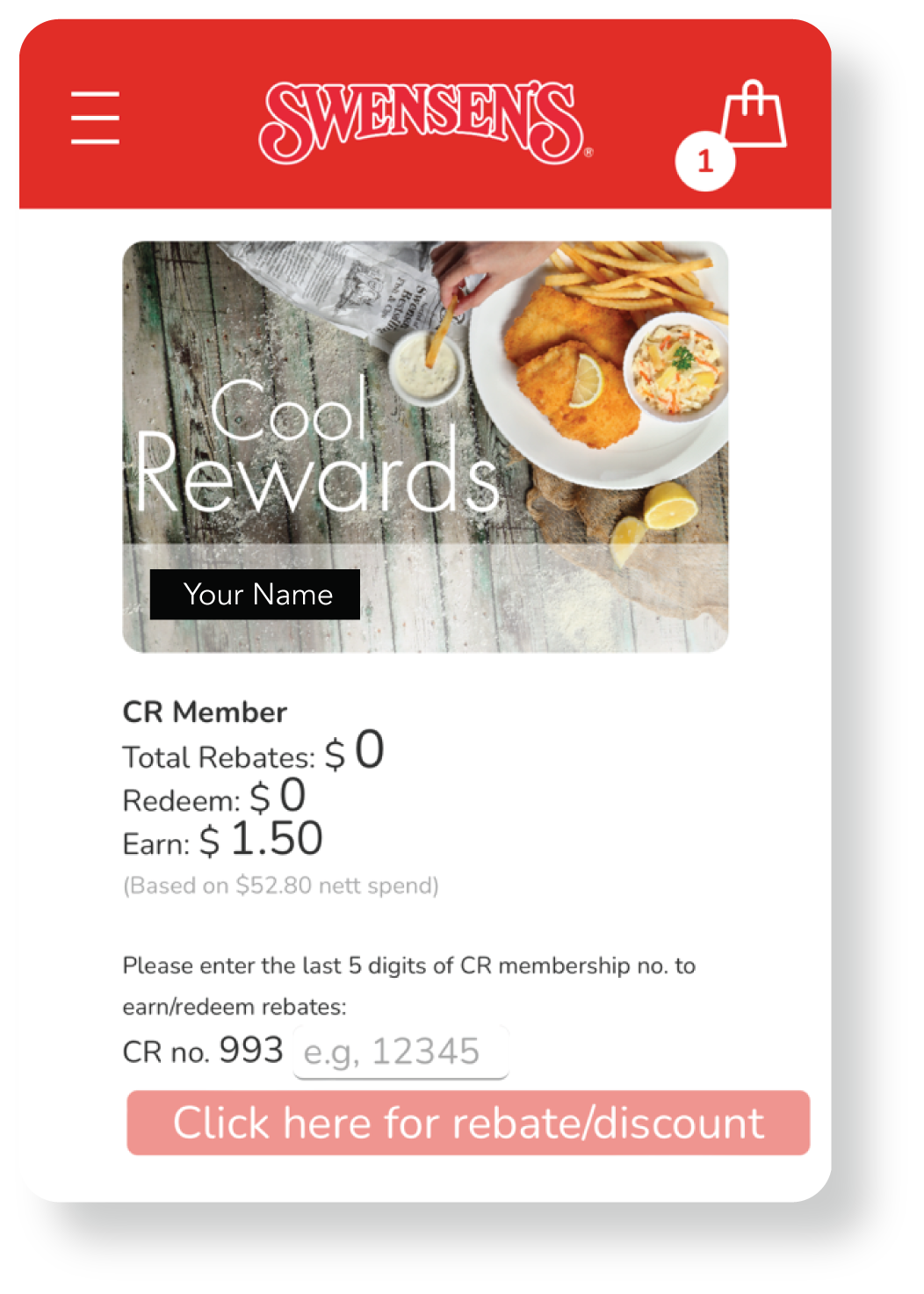 STEP 3
Key in the last 5 Digits from your 'Card ID' here to activate Member's Discount.